Hoskin Commercial Finance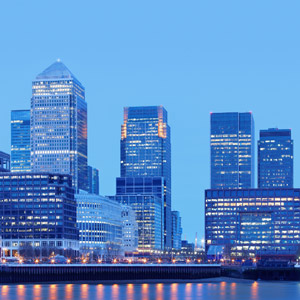 Why use Hoskin Commercial Finance Brokers ?
This part of the company is looking to assist both businesses and where appropriate, private individuals arrange finance for whatever purpose. From building development finance, commercial mortgages, buy to lets, or car purchase, we have a range of providers we can approach to sound out the best deal available.
We can also assist with the production of business plans, and if necessary, we can accompany your business to a joint meeting with your bank.
What next ?
Talk to us about your requirements and let's see how we can help. We're available on 01621 876030. Alternatively, if you're from Chelmsford, Maldon, Essex or the surrounding areas we can arrange a visit to our office to discuss your needs.
Our Services
Commercial Loans
Commercial Loans and Business Loans can come in many different formats. For example they can be secured, unsecured, or partially secured. When it comes to arranging a commercial loan, the important criteria is finding a loan where the term, interest rate, and monthly payment are in line with the borrower's key requirements. We will ensure that by understanding these requirements, we can secure the right commercial loan for your business.
Asset Finance and Working Capital
Some businesses require finance for specific assets, such as machinery or a fleet of cars. Others simply need additional funds to help them with cash-flow issues or to expand and grow their business. Hoskin Commercial Finance work closely with specialist lenders who are able to provide asset finance and working capital finance to our clients.
Property Investment Finance
From commercial properties, to buy-to let investments and mixed used sites, if you are looking to secure finance for an investment property, then speak to the specialists. As we have access to key decision makers, we can ensure that we secure the right finance for any investment property, even finance for HMOs or more complex scenarios.
Property Development Finance
Our experience in arranging property development finance for our clients is unrivalled. By ensuring that we have a full understanding of the key elements of any property development, such as the timescale, development size, planning permission requirements and more, we can ensure that we can sell the proposition to the marketplace in order to arrange the development finance which is in line with our client's needs, from simple refurbishments to large scale constructions.
Commercial Mortgages
Raising a mortgage off a commercial property is different from a residential one. Lenders will assess each deal on a case by case basis. In order to ensure that your deal is given the highest level of consideration by each lender, at Hoskin Commercial we always ensure that we capture your key requirements and get a good understanding about the different aspects of the commercial property, from the tenants, to the type of lease in place.
Bridging and Short-Term Finance
As well as longer term finance, we understand the clients often only require finance for a shorter period of time – anything from a couple of months, to two years. As the lenders and their key considerations differ for bridging and short-term finance, Hoskin Commercial Finance always ensure that we can secure the right finance for each client's individual needs. In addition, we have exclusive access to lenders and terms which can ensure that we secure the right short-term finance for you.
Peer-to-Peer Lending
Peer-to-Peer lending is a growing area of finance for small businesses, where instead of borrowing from one lender, a loan is provided by many different individuals. This can provide a business with sources of finance which were not previously available through traditional lending avenues. It can also result in finance being drawn-down in a quicker timescale. Hoskin Commercial Finance work with a number of P2P providers and partners to ensure that we can secure the right finance in line with your business requirements.
Auction Finance
Buying a property at auction can lead to some real opportunities. It can also present buyers of properties at auction with increased challenges, such as the commitment to buy the property and the tight timescale for completion. Hoskin Commercial Finance can look at arranging finance for properties bought at auction, both after the auction has taken place, and before a buyer commits to purchase.
Research & Development Tax Credits (for limited companies only)
R & D Tax Credits are a government incentive, funded through the tax system. They're available to innovative companies to share the costs which have been incurred in this area of activity. Qualifying companies can get up to 25% of their development costs back from HMRC. Normally, as a cash related rebate for each year they claim with no restrictions upon how they subsequently use it. Research shows that more than 80% of eligible companies do not claim this important right. It's estimated there are more than 150,000 UK businesses which qualify but are not processing a claim.
Insolvency Advice
Through our 'Partnerships' we can offer advice on how to manage your finances. Whether through difficult trading times, or when the need arises, how to take the difficult steps to financial bankruptcy.